We appreciate the time you're taking to read this privacy policy. We have implemented numerous technical and organizational measures to protect your personal data from loss, misuse, alteration or destruction.
We intend to help you understand your privacy rights, and to give you an opportunity to fully evaluate the benefits and risks of sharing your personal identifiable information with us. We also intend to show you how we secure your personal information, and handle it with the highest degree of integrity and confidentiality.
Please take time to read this privacy policy, and be informed about how we collect, use and store the information you provide to us
1. What we do

Our overall goal is to organize health information in such a way that it empowers you to make decisions that make you feel healthy, engaged, productive and happy. This requires a good understanding about your health, your environment, what you eat, how you feel, and how your environment and what you eat affects your overall health, engagement, productivity and happiness.

Going forward we feel it is important to affirm that Health is a state of complete physical, mental and social well-being and not merely the absence of disease or infirmity. Any advice, health programs and guides offered by Lishe Living are intended to complement and not replace any treatment from a Physician/Doctor.

2. Where this policy applies

This Privacy Policy applies to websites, apps, events and other services operated by Lishe Living. For simplicity, we refer to all of these as our "services" in this Privacy Policy. We have added links to this Privacy Policy on all applicable services.

This Privacy Policy doesn't apply to:

The information practices of other third parties, companies and organizations that operate on our services.

3. Information we Collect

Lishe Living collects Personal Information when you register for our services or enrol to our Health plans and Programs. Depending on how you use our Services, we collect different kinds of information about you. This may include:

Information you give us

When you create an account, you provide us with your name, email address, phone number, gender and date of birth.
When you purchase our health plans and programs, you provide us or our payment service provider with information, such as your debit or credit card number or other financial information.
When you enroll to our health plans and programs you provide us with information such as your age, occupation, medical history, medication, diet, weight, allergen etc. for initial assessments.
In order to monitor your progress and make recommendations or adjustments to your plans you may provide us with : daily blood pressure readings, weight readings, blood sugar readings, waist and hip circumference and mood.
When you participate in surveys or focus groups, you give us your insights into our products and services, responses to our questions and testimonials.
When you choose to participate in our promotions or events, we collect the information that you use to register or enter.
If you contact our coaches, health scientists, nutritionists or customer care team, we collect the information you give us during the interaction. We monitor or record these interactions for training purposes, research and to improve the quality of our services.
If you ask us to communicate with other people (for example, if you ask us to email your Doctor or fitness instructor), we collect the information about others that you give us in order to complete your request.
We also process your chats with us or other users as well as the content you publish and share on our platforms (WhatsApp groups and social media) as part of the operation of the services.

Information collected when you use our services

Usage information - We collect information about your activity on our services, for instance how you use them (e.g. date and time you logged in, features you've been using, searches, clicks and pages which have been shown to you, advertising that you click on etc.)

4. Cookie Policy

We also collect data on how you use our services. This information is collected using a Cookie which is basically a small file that we place in your device when you visit our site. This file allows us to make your engagement with us more efficient and personable.

Through the cookies we collect information on which pages you visit and for how long, and what functions or links you use most often.

This information allows us to personalize the experience for you. We also use it to collect information when you fill out forms on the site. For example, once you have logged in once, you do not have to key-in the information you have given to us before, because the file has stored your information into our system.

We will inform you when we use a Cookie, and you retain the right to accept or refuse our use of the Cookie to access information about you.

5. How we use information

To administer your account and provide our services to you

Create and manage your account
Provide you with customer support and respond to your requests
Complete your transactions
Communicate with you about our services, including how to improve the health outcomes and billing

To understand your health needs and recommend health related changes

We use information you provide to identify gaps in your nutrition and provide personalised advice of calories and nutrients you should be eating in order to improve your health outcomes.
We also use the information you provide to prepare exercise and fitness guides for you.
We also use the information to learn more about why you suffer the ailments you do, for example whether the foods you eat have an impact on how you feel, be it active, sad, energetic, or sick.

To identify what you eat, and expose you to new foods and diets in bid to shape your food habits

We collect information about your preference to helps us understand your dietary patterns and to recommend better foods to meet your nutritional requirements.
We also collect information about how you eat, what time you eat, and how you feel. We collect this information by asking you simple questions about meal timings, emotions and stress levels.
This information gives us a better picture of your habits, good and bad and helps us carry out research about the link between your habits, diet and health outcomes.

To understand how you use the website and topical interests, to help us better target and respond to the audience's health needs

Even if you do not enrol to our plans/programs, or provide any personal information to Lishe Living, we collect information about your use of our services. For example what links brought you into the website, what themes or headlines you click on, what you read, and how long you spent on a page. We use this information to make sense of how you use the services, as well as for analysis on how to target our audience better.

To generate marketing and advertising revenue

We provide all health-related advice and guidance to patients and caretakers at no charge. You shall not be charged to use the website, or application. Instead we transfer the costs you incur to organizations and companies that wish to contact you. We feel this is a fair way of ensuring that your health advice is fully sponsored by a company or organization that wishes to reach you
We charge these companies that wish to reach you a fee. The fee is used to present to you their services or products, or to ask you some health-related questions. At no point will we market or promote services that are detrimental to your health. We will always inform you about services and products we are marketing, with a highlight that says "Sponsored."

To improve our services and develop new ones

We use information you provide us to conduct research and analysis to improve our services, health plans and programs and to develop new ones in line with users' needs.

6. How we share information

With our service providers and partners

We use third parties to help us operate and improve our services. These third parties assist us with various tasks, including data hosting and maintenance, analytics, customer care, marketing, advertising, payment processing and security operations.
We may also share limited information in hashed form with advertisers. We charge them a fee and we will always inform you about services and products we are marketing, with a highlight that says "Sponsored."
We follow a strict vetting process prior to engaging any service provider or working with any partner. All of our service providers and partners must agree to strict confidentiality obligations.
When we partner with corporates for corporate wellness programs for staff/employees we may provide general health related statistics to them geared at improving wellness at the workplace.

For corporate transactions

We may transfer your information if we are involved, whether in whole or in part, in a merger, sale, acquisition, divestiture, restructuring, dissolution, or other change of ownership or control.

This privacy policy will apply to your information as transferred to the new entity.

When required by law

To comply with a legal process, such as a court order, or search warrant, government / law enforcement investigation or other legal requirements;
To assist in the prevention or detection of crime (subject in each case to applicable law); or
To protect the safety of any person.

7. Cross-border data transfer

We maintain servers around the world and your information may be processed on servers located outside of the country where you live. Data protection laws vary among countries, with some providing more protection than others. Regardless of where your information is processed, we apply the same protections described in this policy.
Sharing of information laid out in section 7 sometimes involves cross-border data transfers we will take appropriate measures to protect your personal information in accordance with this privacy policy.

8. How we protect your information

We work hard to protect you from unauthorized access to or alteration, disclosure or destruction of your personal information. Although we take steps to secure your information, we do not promise, and you should not expect, that your personal information will always remain secure.
We regularly monitor our systems for possible vulnerabilities and attacks and regularly review our information collection, storage and processing practices to update our physical, technical and organizational security measures.
We may suspend your use of all or part of the services without notice if we suspect or detect any breach of security. If you believe that your account or information is no longer secure, please notify us immediately.
You are responsible for protecting your account, account passwords and any related codes, and of restricting access to any computer, device or media system you use to access our services and you accept responsibility for all activities that occur under your account.

9. Your rights

You have the right to examine and obtain copies of your personal data and any health or health related records in the form and manner you request from Lishe Living.
You have the right to correct or request Lishe Living to correct any information you believe is inaccurate or incomplete.
You have the right to request Lishe Living to transfer data we have collected to you or another organization under certain conditions.

10. Data retention

If you have an account with Lishe Living you may close your account at any time. After you close your account you will not be able to sign in to our services or access your personal information.
We may retain certain information related to your account for analytical purposes and recordkeeping integrity as well as to prevent any fraud, collect any fees owed and protect the integrity of our services or users or take other actions permitted by law.
In addition, if certain information has been provided to third parties as described in this privacy policy, retention of that information will be subject to that third partie's policies.

11. Changes to this policy

We may update this Privacy Policy to reflect changes to our information practices. If we make any material changes, we will notify you by email (sent to the email address specified in your account) or by means of a notice on our services prior to the change becoming effective. We encourage you to periodically review this page for the latest information on our privacy practices.

12. Complaints and Dispute resolution

If you are dissatisfied with how we handle your information or by our privacy policy for any reason, please contact Lishe Living Customer Service first so that we can try to resolve your concerns without the need of outside assistance.

If you choose to pursue a claim against Lishe Living the provisions on Choice of forum and Law in our Terms of Service apply.

13. Contacting us

If you have any questions about this Privacy Policy, the practices of our services, please contact us at:

Lishe Living

P.O.Box 2675 - 00600, Kenya

This Privacy Policy was last updated on 13th April 2021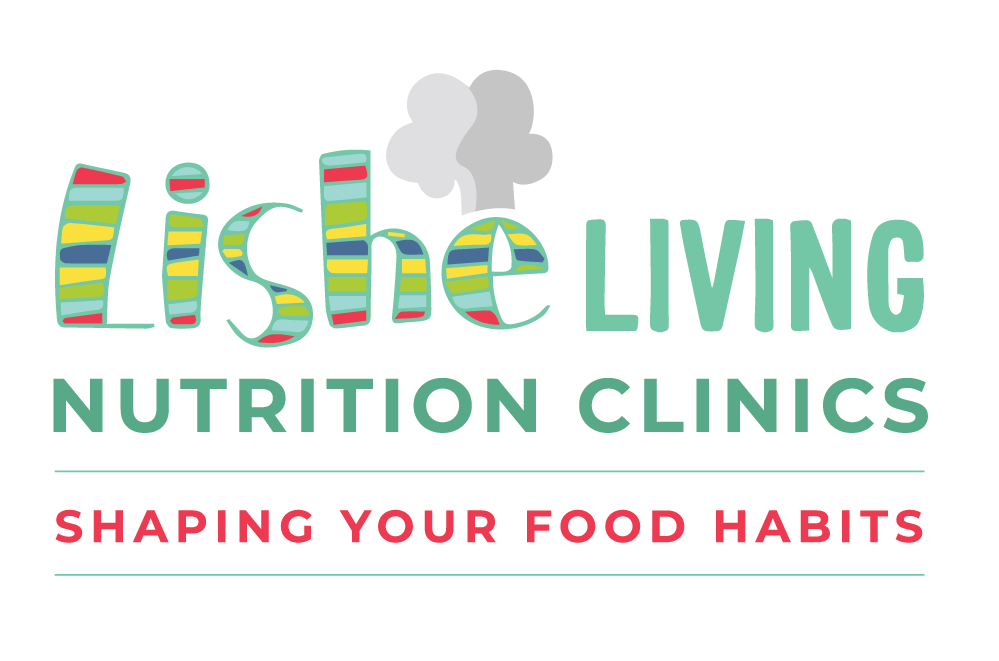 Subscribe to our newsletter
Mirage Towers, Tower 3,
First Floor- 02 Chiromo Lane Nairobi
Find Us At:

Amber - The Hub Karen
---
Amber - Freedom Heights Mall, Langata
Our Partners: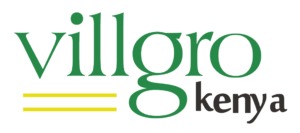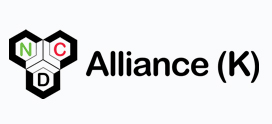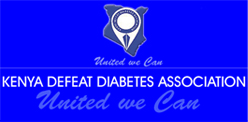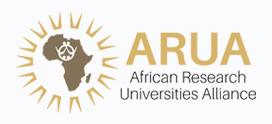 2020 © All Rights Reserved.