The terms and conditions provided below (the "Terms") are applicable to the websites, mobile applications, online services and all other interactive features, services, and communications (collectively referred to as 'services'), however accessed and/or used, that are operated, made available or produced and maintained by Lishe Lifestyle Limited d/b/a Lishe Living ("Lishe Living", "we", "us")
This is a legal agreement between you ("you" or "user") and Lishe Living that states the material terms and conditions that govern your use of our services. This agreement, together with all updates, supplements, additional terms, and all of Lishe Living's policies collectively constitute this "Agreement" between you and Lishe Living.
Definitions
"Content" includes designs, text, graphics, images, information on Lishe Living Services, products created by Lishe Living and communication on Lishe Living Platforms;
"Health" refers to a state of complete physical, mental and social well-being and not merely the absence of disease or infirmity;
"Health Plans and Programs" are products provided on Lishe Living services to guide users on their Health and Wellness journey;
"Platforms" means any media through which Lishe Living communicates with its users including WhatsApp groups;
"Products" are any items made available in Lishe living services for purchase such as Health Plans and Programs;
"Services" means websites, apps, events and other services operated by Lishe Living.
Intended Users
Lishe Living Services are available only to users who are at least 18 years old. We will not knowingly collect personal information from any person we know to be below this age group.
If you are using the Service for the benefit of a child, please do not provide information relating to such child unless you have obtained the child's parents' or guardians' consent, including their consent to our Privacy Policy.
Not a Substitute for Professional Judgment
Use of Lishe Living services is not a substitute for the professional judgement of a Doctor/Healthcare Professional in diagnosing and treating patients.
You acknowledge and agree that information provided through Lishe living services is intended to be complementary to any medication, diagnosis and medical advice given by a Doctor or other Healthcare professional.
Obligation to provide accurate information
In order to obtain our Services you must provide Lishe Living with certain personal information and register for an account. Additionally, you may also choose to provide Lishe Living with certain health, diet or medical data while enrolling to various Health plans and programs.
It is imperative that you provide accurate and truthful information during registration and enrolment to Lishe Living Health plans and programs as we use the information you provide to personalize your nutrition and fitness needs and recommend changes to improve your health outcomes.
We reserve the right to refuse your registration or to cancel your use of the Services if we determine that you have not provided complete and accurate information regarding your identity, health, medication, diet etc.
Use of our Health plans and programs
Our Health programs and plans are tailor-made to individuals and are frequently reviewed by our nutritionists, health scientists and coaches in order to manage specific health conditions.
Lishe Living will not be held liable for any harm or lossoccasioned by unauthorized use of our Health Plans and Programs.
Payments
We currently charge a minimum fee to access our services, however we reserve the right to revise our fees without notice.
Through the services you may purchase certain goods and services such as the Health plans and programs.
All purchases made through our services are final and non-refundable.
Communication
In order to monitor you progress with the various Health plans and to provide any nutritional and lifestyle recommendations Lishe Living nutritionist, dieticians and coaches may reach out to you on phone or through a WhatsApp group platform where other users share their progress and inquiries.
These interactions are intended to help you take better control of your healthcare and assist our scientists better understand various conditions in order to guide you through this journey.
We are committed to maintaining a positive and respectful Lishe Living community, and we do not tolerate any inappropriate content or misconduct, whether on or off of the Services or other Platforms. We encourage you to report any inappropriate Member Content or misconduct by other users.
Users are prohibited from reproducing any information shared through Lishe Living Platforms. Lishe Living reserves the right to sanction or terminate such user from its programs and/or pursue further legal action.
Copyright & Trademark Ownership
Lishe Living owns the Site, Documentation and App, (the services) including any material or Content made available through the Services, such as our Health Plans and Programs, proprietary algorithm, and all intellectual property rights in the foregoing.
You may not copy, further develop, reproduce, re-publish, modify, alter download, post, broadcast, transmit or otherwise use any material made available in the Services.
You will not remove, alter or conceal any copyright, trademark, service mark or other proprietary rights notices incorporated in the Services. All trademarks are trademarks or registered trademarks of Lishe Living. Nothing in this Agreement grants you any right to use any trademark, service mark, logo, or trade name belonging to us or any third party.
The permissions you give us
We need certain permissions from you to provide our services:
Permission to use content that you create and share

You own the content that you share with us on the Lishe Living app. To effectively provide the health and health-related services you require, we need you to give us legal permission to use this content.

When you provide information about your health, you grant us a non-exclusive, transferable, sub-licensable, royalty-free and worldwide licence to host, use it, store it, run it and display it. You allow us to access the content, and create derivate analysis from it.

You can end this licence at any time by deleting your account. We may however retain certain non-personally identifiable data for research and derivative analysis.

Permission to update software that you use or download

If you download or use our software, you give us permission to download and install upgrades, updates and additional features to improve, enhance and further develop it.
Privacy Policy
All information We collect on the Services is subject to our (privacy policy- link) by using the Services, you consent to all actions taken by Us with respect to your information in compliance with the Privacy Policy.
Representations and Warranties
You affirm, represent and warrant the following:
You are above 18 years old and have capacity to enter into this agreement with Lishe Living;
You have read, understood, agree with, and will abide by these Terms; and
Your use or Lishe Living's use of any information provided through Lishe Living's services or products will not infringe any rights of any third party.
Disclaimers, Limitation on Liability
Your use of THE SERVICES is at your OWN risk.
THE INFORMATION, MATERIALS AND PRODUCTS PROVIDED ON, THROUGH, OR IN CONNECTION WITH THE SERVICES OR OTHERWISE PROVIDED BY US ARE PROVIDED "AS IS" WITHOUT ANY WARRANTIES OF ANY KIND, EXPRESS OR IMPLIED, INCLUDING, BUT NOT LIMITED TO, WARRANTIES OF MERCHANTABILITY, FITNESS FOR A PARTICULAR PURPOSE, SECURITY, NON-INFRINGEMENT OF INTELLECTUAL PROPERTY, FREEDOM FROM COMPUTER VIRUS, OR WARRANTIES ARISING FROM COURSE OF DEALING OR COURSE OF PERFORMANCE.
WE DO NOT REPRESENT OR WARRANT THAT THE SERVICES OR ANY INFORMATION OR PRODUCTS WE PROVIDE WILL BE UNINTERRUPTED OR ERROR-FREE, THAT DEFECTS WILL BE CORRECTED. 
WE HEREBY EXPRESSLY DISCLAIM ALL LIABILITY FOR PRODUCT DEFECT OR FAILURE.
Indemnity
You agree to defend, indemnify, and hold Lishe Living, its officers, directors, employees and agents, harmless from and against any claims, liabilities, damages, losses, and expenses, including, without limitation, reasonable legal and accounting fees, arising out of or in any way connected with your access to or use of the Services, products or your violation of these Terms.
Modifications of this Agreement
We reserve the right to update or modify this Agreement at any time. By continuing to use the Service after any such changes, you agree to follow and be bound by this Agreement as changed. For these reasons, we encourage you to periodically review these terms.
Dispute Resolution
If you are dissatisfied with our Services or Products for any reason, please contact Lishe Living Customer Service first so that we can try to resolve your concerns without the need of outside assistance.
If you choose to pursue a claim against Lishe Living the terms in this agreement pertaining to choice of Law and forum apply.
Choice of Law and Forum
This Agreement shall be governed in all respects under the laws of the Republic of Kenya, exclusive of its choice of law or conflict of law provisions. In any claim or action by you directly or indirectly arising under this Agreement or related to our Services, you irrevocably agree to submit to the exclusive jurisdiction of the courts in Kenya.
Severability
In the event any one or more of the provisions of this Agreement shall for any reason be held to be invalid, illegal or unenforceable, the remaining provisions of this Agreement shall be unimpaired. Further, the invalid, illegal or unenforceable provision shall be replaced by a provision that comes closest to the intention of the parties.
Entire Agreement
This Agreement and any supplemental terms, policies, rules and guidelines posted through the Services, each of which are incorporated herein by reference, including the Privacy Policy constitute the entire agreement between you and us and supersede all previous written or oral agreements.
This Terms of Service was last updated on 10th September 2019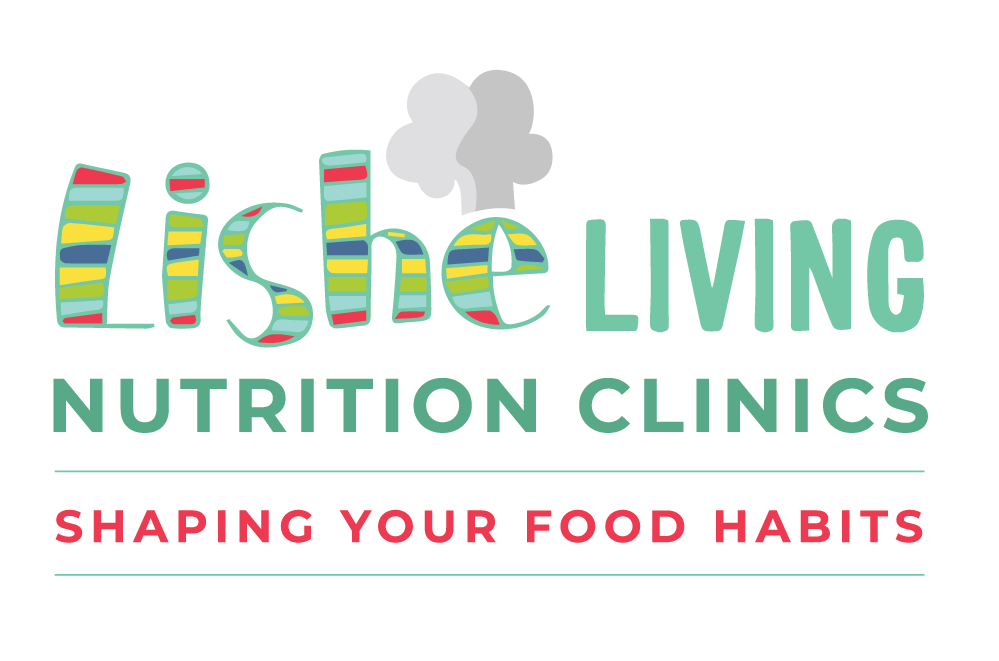 Subscribe to our newsletter
Mirage Towers, Tower 3,
First Floor- 02 Chiromo Lane Nairobi
Find Us At:

Amber - The Hub Karen
---
Amber - Freedom Heights Mall, Langata
Our Partners: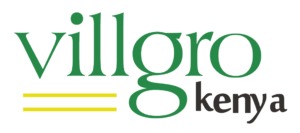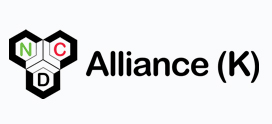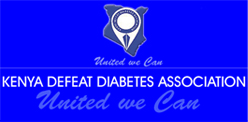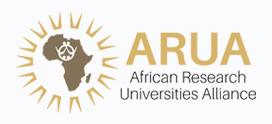 2020 © All Rights Reserved.